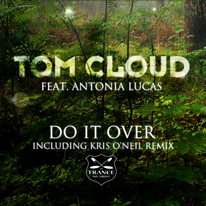 19th of January 2013
Beloved friends, I hope you had a great holiday season and a fantastic new year!
I've recently finished a new remix for
Tom Cloud feat. Antonia Lucas
, which is called "
Do It Over
". It will be out on In Trance We Trust / Black Hole Recordings on the 25th of February - have an eye on the social media for a preview soon!
Also, let's face it, we all love free stuff - which is just what I've got for you! I was in the studio recently with my partner in crime,
Kiholm
, to remix the
Snow Patrol
track,
Fallen Empires
. To celebrate our new website, we're giving it away for absolutely free! Go to
www.kiholmandkrisoneil.com
for the download link!
On a quick note, I've just mixed a new compilation for
Black Hole Recordings
- more news to come out on that one soon! Also, I'm happy to announce that I've joined the
Most Wanted Global
booking agency - some really exciting things to come!
If you're not already following me on the various social medias, I hope you'll check it out - you can find the various links on the top of this site.
All the best wishes!
Kris